Taiyaki is a Japanese fish-shaped cake. It imitates the shape of the Tai, which it is named after. The most common filling is red bean paste that is made from sweetened azuki beans. Other common fillings may be custard, chocolate, cheese, or sweet potato.
Visit us today:
410 Mission Av. Oceanside CA 92054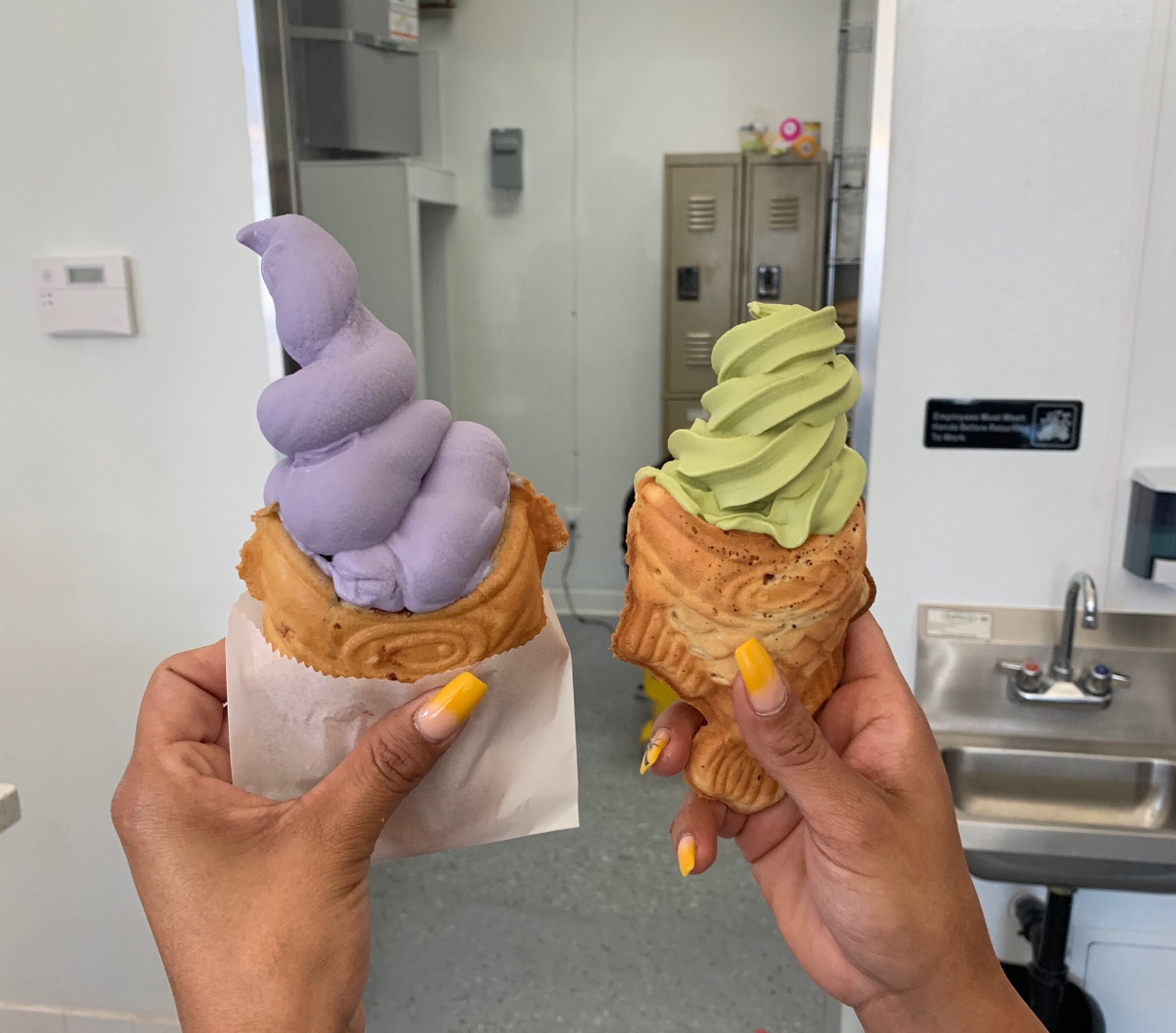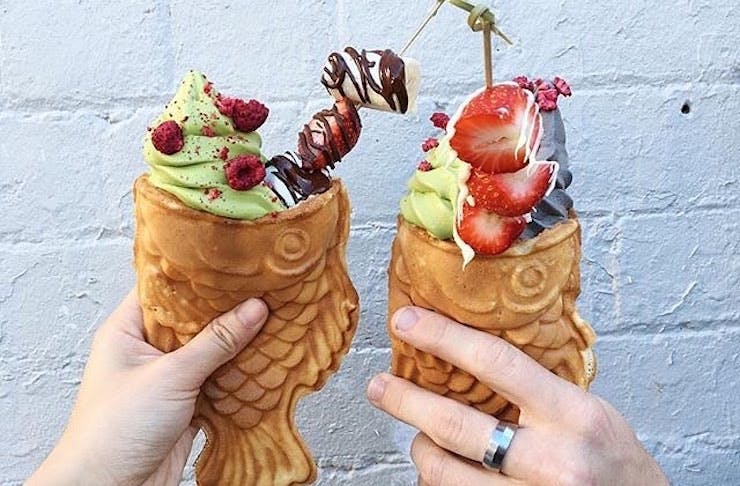 Follow Us
Come visit us today and enjoy our delicious ice cream. If you want to contact us, please use the form below.
410 Mission Av. Oceanside CA 92054

760.696.3366